Events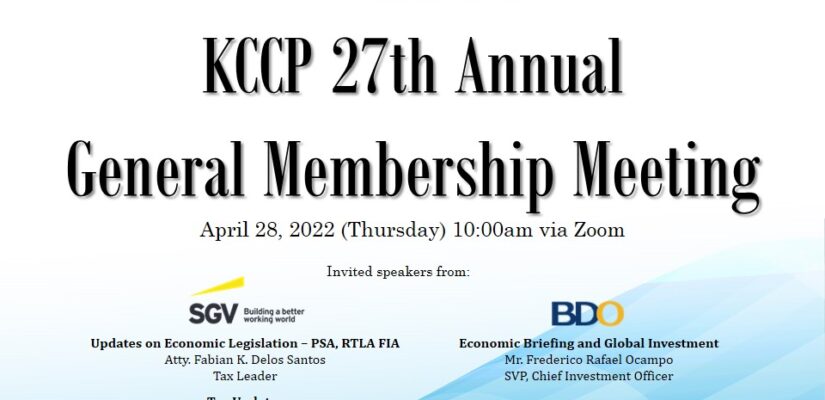 KCCP 27th Annual General Membership Meeting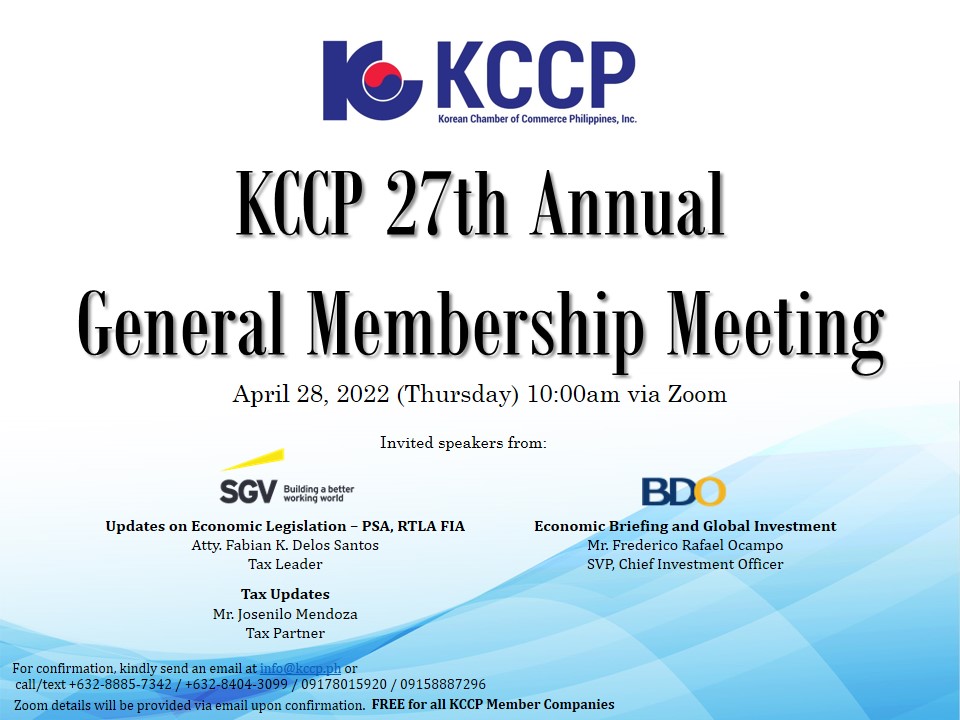 Dear KCCP Member Companies,
Warmest Greetings from the Korean Chamber of Commerce Philippines, Inc. (KCCP)!
We would like to cordially invite you to the KCCP 27th Annual General Membership Meeting on April 28, 2022 (Thursday) 10:00am via Zoom.
KCCP invited two distinguished speakers from SGV & Co. and BDO Unibank to share their expertise on relevant and timely economic topics for our members. In the AGM, we will also introduce the new KCCP President and Board Members to the all member companies and Korean Business Community.
If you have any question, please do not hesitate to call our officers, Ms. Chi or Ms. Sang at +632-8885-7342 or send us an email at info@kccp.ph For confirmation, please fill up the form below and we will provide you the zoom details accordingly.
Thank you for your continued support and we look forward to your participation!